One of the main goals of Social Media strategy for marketing teams is generating engagement, or in other words, encouraging users to interact with its brands' social media content through Likes, comments, shares, etc.
Our new functionality Xeerpa Engagement is designed to accurately measure these interactions, which will allow brands to calculate this engagement score that each individual has with each of its brands in social media, and reflect this information in the customer profile within their CRM.
Xeerpa Engagement identifies the interactions on the brand's Facebook Fan Page (Likes, shares, reactions), and associates them with users, expanding customer intelligence.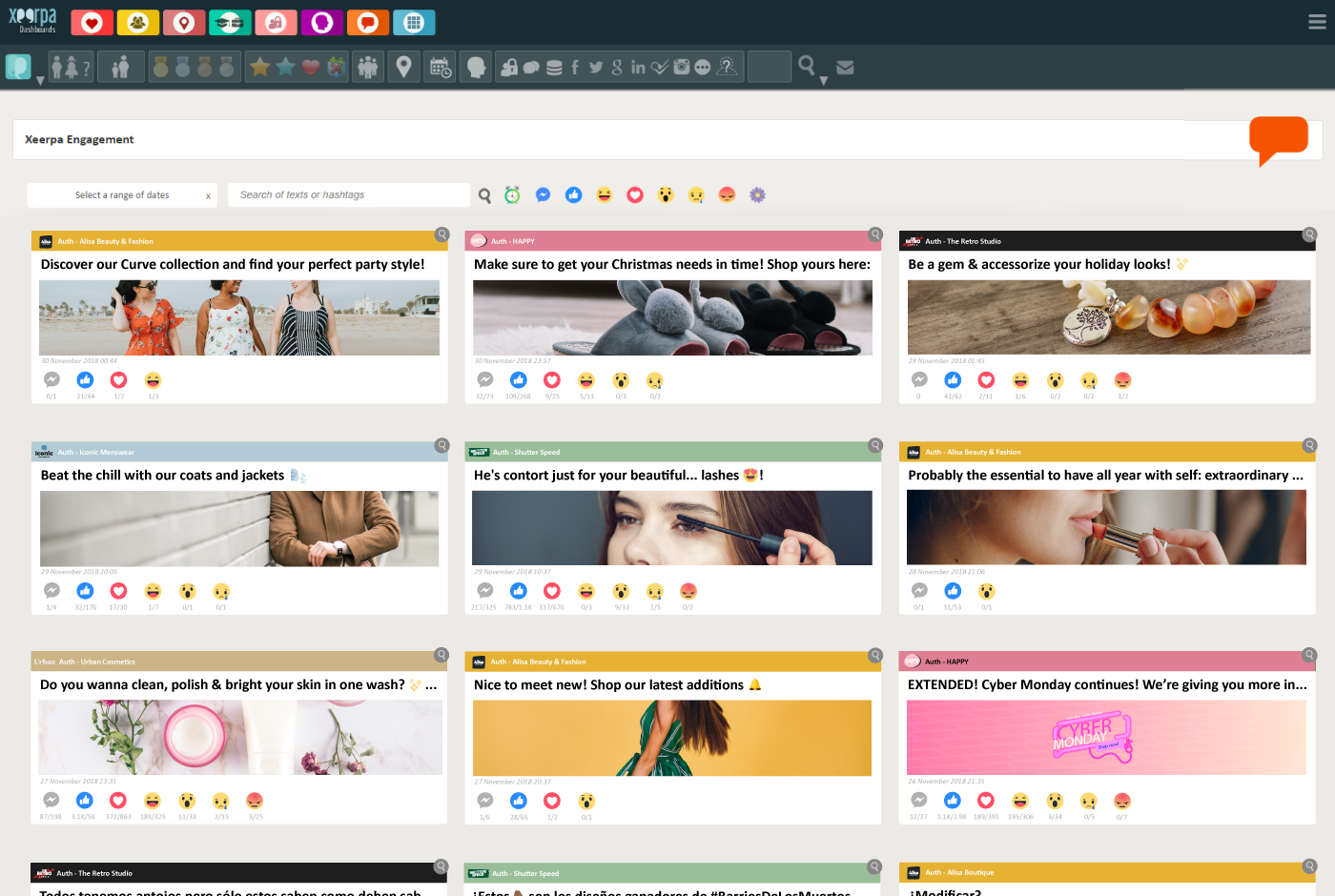 Xeerpa now measures the types of reactions that a user generates towards your content in Facebook, generating an individual score of engagement towards each of your brands.
For example, a beauty brand could filter posts that contain a certain keyword like "makeup", or a hashtag like #holidaymakeup, creating a segment of users who have interacted with any of these posts. Furthermore, the segment could include only those users who have shown a positive reaction to the content, such as a share, a Like or a Happy face. Similarly, we could identify users who have shown some sort of disagreement with your content and group them in a segment, in order to analyse in detail their persona and select them as an audience for a communication.
Once the segment or group of users is identified, from Xeerpa we can analyse the characteristics of the users that are part of it: average age, gender, interests, the 5 main personality insights… and discover which parameters deviate from the total audience or other segments.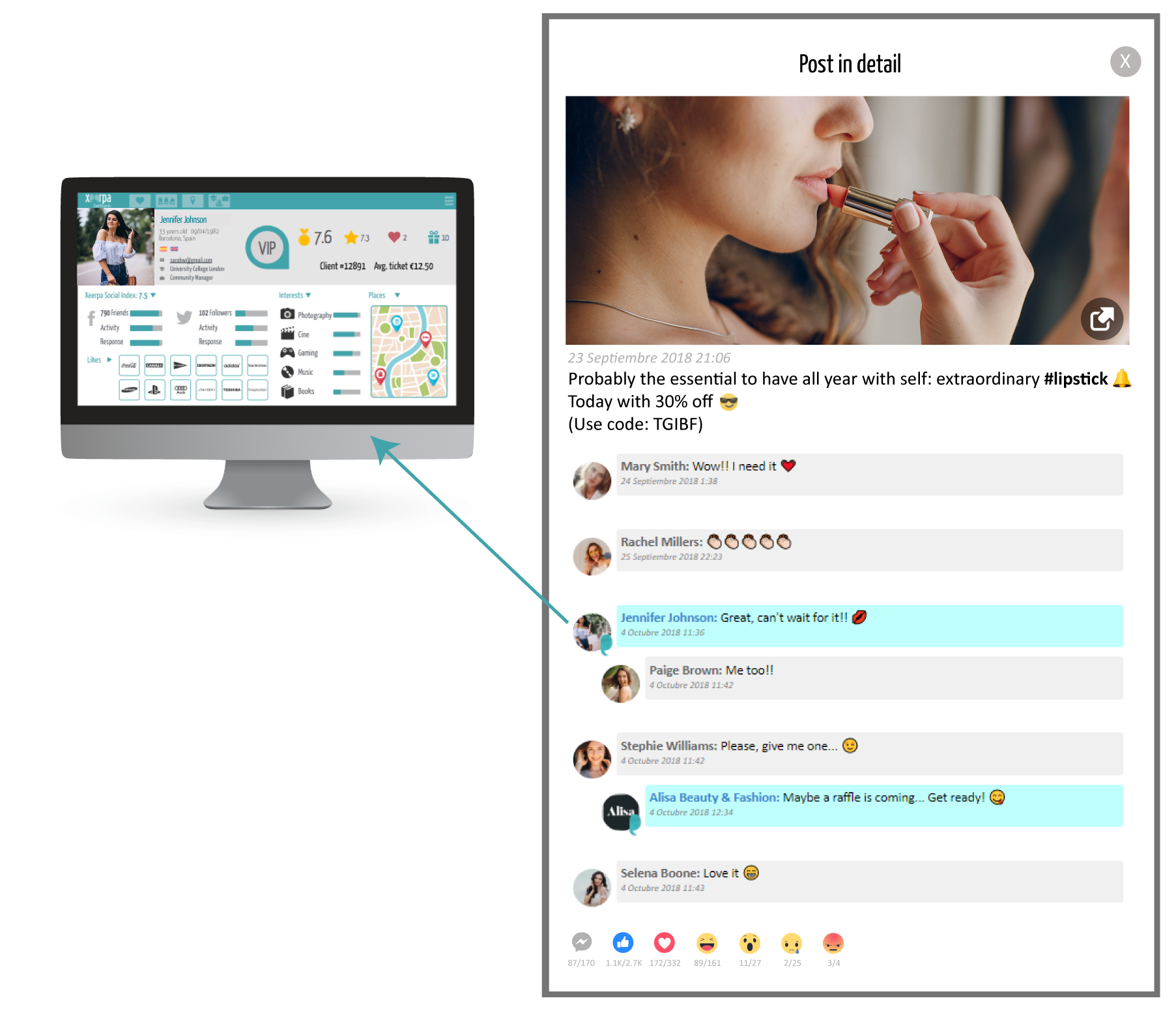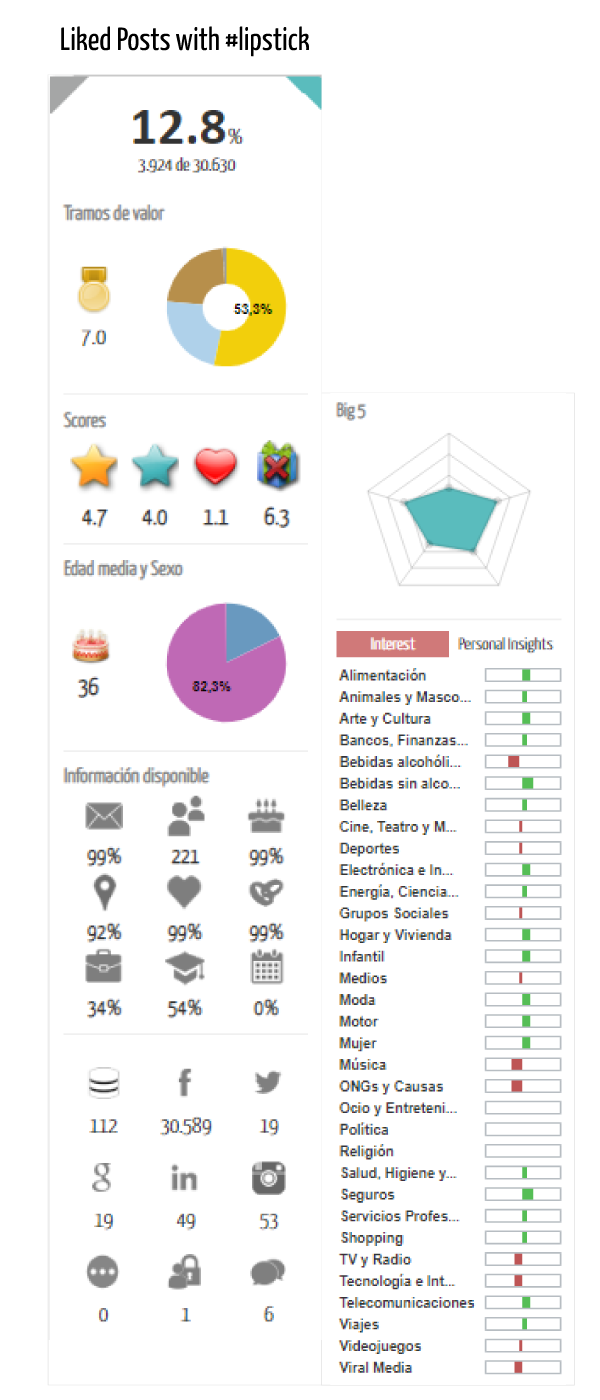 More importantly, we can activate segments and create personalised campaigns, based on the content and the type of interaction.
With just a few clicks, you can create segments in Xeerpa Dashboards, based on their interaction with the content, and define them further, specifying gender, age, location, interests, influence score, affinity to any brand or community in particular or even the personality type, if relevant.
Following these segmentations, marketing teams will be able to refine the message and creativity to maximize the reach and the impact of their campaigns, through a variety of online channels: email, social media, Facebook Ads, DMP… and even offline.
We could also use the users' Facebook IDs from the segment with a high engagement score or stand out for their interest in one of the products and launch a relevant campaign to a look-alike audience on Facebook ads. These campaigns tend to have a higher CTR compared to those directed to buyer-personas based on hypotheses or surveys.