We used Xeerpa's tool in a promotion campaign aimed to obtain qualified leads for one of our luxury fashion clients. The results surpassed our expectations not only because we achieved the required number of leads via social login in record time, but also due to the valuable insights we gained thanks to Xeerpa's manager for future campaigns.

Antonio Mañas, CEO
Xeerpa ayuda a marcas de ropa, calzado y complementos a enriquecer la información transaccional con datos sobre los intereses, los gustos y el estilo de vida de los clientes, para mejorar su experiencia online y offline. También ayudamos a identificar a los influencers de moda más relevantes, y a los embajadores de marca dentro de tus propios usuarios. Las campañas de captación de perfiles suelen ser muy productivas en el sector de moda.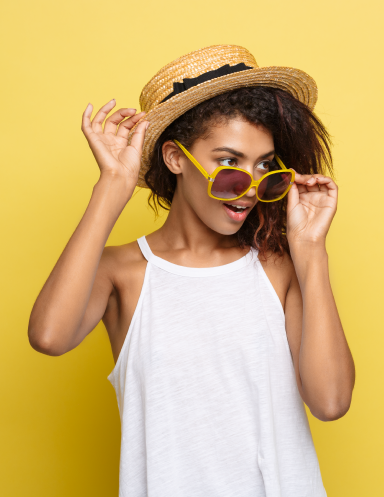 Xeerpa ofrece una serie de ventajas para el sector de la Moda y Complementos:
Identificar a los clientes de máximo valor, influencers y embajadores de marca entre tus propios clientes.
Identificar usuarios con alto interés en las tendencias de moda, fashionistas; distinguir subsegmentos como amantes de los zapatos, complementos o bolsos.
Mejorar la segmentación dentro de su CRM, sistema de BI y Plataforma de Gestión de Datos (DMP).
Identificar madres y padres interesados en ropa infantil.
Averiguar a qué marcas de la competencia siguen tus usuarios.
Descubrir cuáles son las tiendas frecuentemente visitadas por tus clientes.
Monitorizar el mapa de geolocalizaciones para identificar las áreas geográficas más visitadas por tus fans.
Personalizar las campañas de correo electrónico y segmentar con más precisión las audiencias de Facebook.
Impactar a los usuarios que han interactuado con publicaciones o productos específicos.
Descubrir con qué revistas y blogs de moda interactúa su público.
Identificar los contenidos, los influencers y los partners que mejor encajan con tu audiencia.
Descubrir aspectos de la personalidad, como creatividad, confianza, entusiasmo…
Analizar las interacciones con el contenido de las marcas en redes sociales (likes, shares, reacciones) y calcular el score de engagement de cada usuario.
Conoce mejor cómo StyleLovely.com está usando Xeerpa con el siguiente caso práctico:
Nuestros clientes

También te puede interesar