Social Media is actually a communications channel, because of that, all the information we can reach with Social Login is very important to our communication strategies
83% of customers like to be recognized when visiting their usual websites. Keeping in mind that the majority of users sign in to a website from different platforms, Social Login represents a great advantage in the registration process; because your users wouldn't need to fill boring registration forms, that are very inconvenient on mobile devices, and they also don't have to remember a new password.
For your brand, Social Login is the great opportunity to take advantage of Social Media potential to know your audience better.
In Xeerpa we can help you implement Social Login functionality if you still don't have it on your Website, App, Promotional landing page, or Wi-Fi hubspot, through our Xeerpa Connect plugin. With a simple implementation, Xeerpa Connect allows you to offer to your users the possibility to register or login on your website and apps with their Social Media accounts, including Facebook, Twitter, Instagram or Linkedin.
If, on the contrary, you already have Social Login, Xeerpa helps you to improve it so you get to know better your users as well as integrating our API and creating a complete user card.
SOCIAL LOGIN VS SOCIAL LOGIN 2.0
Social Media like Facebook offers a basic Social Login, which only allows limited information to be shared such as users name and email address. Xeerpa helps you obtain Social Media standardization so that your website or App can accomplish with a bit of customization, so your Social Login will be upgrated to 2.0 Therefore you will be able to ask your users to share their profile information like geo-location, age, date of birth, interests, likes, likes on S.M., posts, followed brands and affinities, always under GDPR guidelines.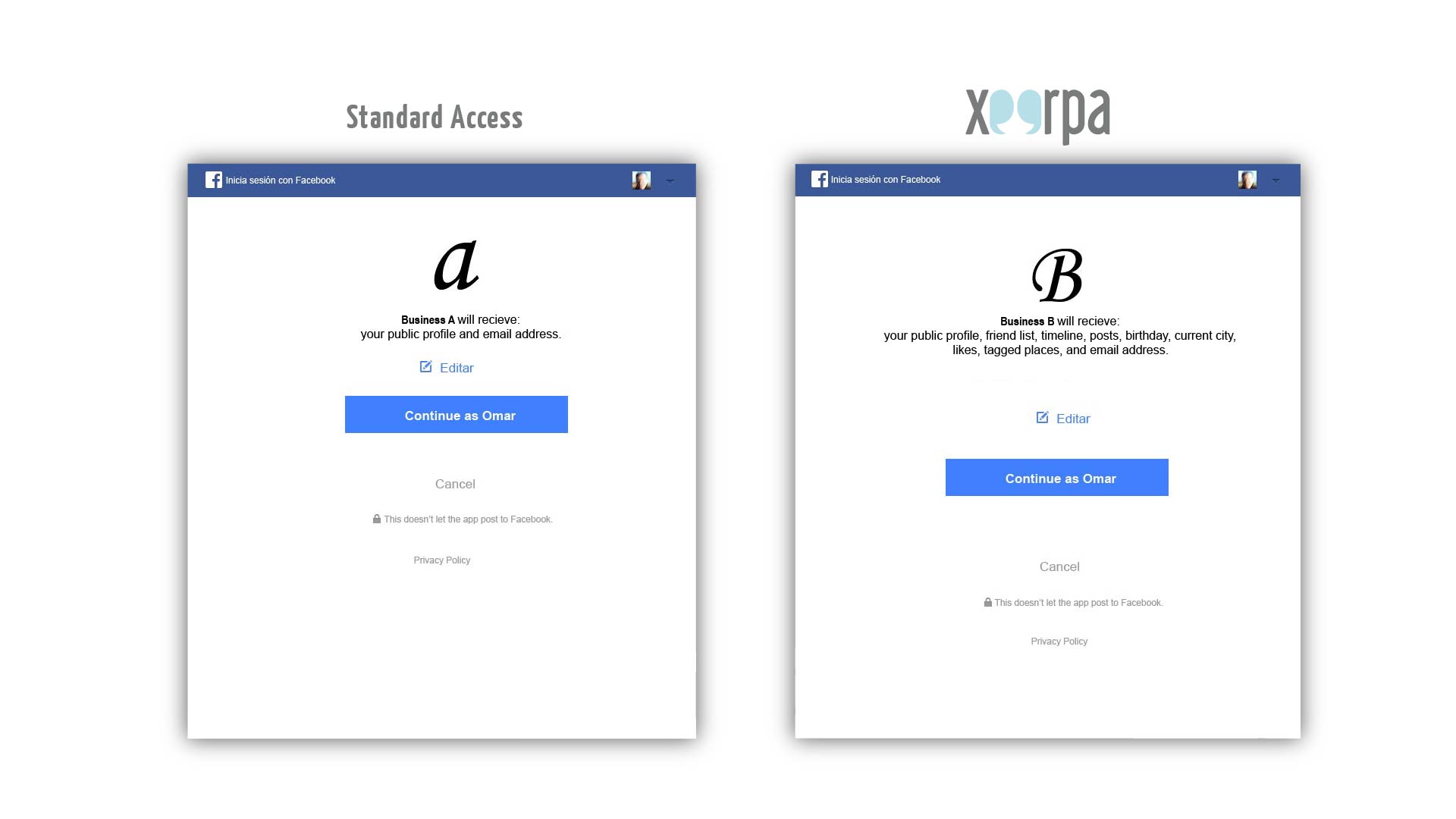 That way, you will not only respect current GDPR regulations with your users, but you will offer them a more personalized experiences with your brand.
From a technical point of view, the big advantage of using Xeerpa Connect, is that you wouldn't have to worry about working directly with social media APIs. Xeerpa does all the work, keeps up to date, so you can offer to your users, content and experiences with a positive impact on your business.
HOW COULD YOU USE XEERPA CONNECT?
With Xeerpa Connect you can get the most of your website, e-commerce, app, prizes, surveys and even Wi-Fi hubspots, taking advantage of social media through Social Login.
Xeerpa has the most complete and advanced social media profile for each of your users, in its data base, giving you adetailed tracking of the biggest influencer or most engaged user, giving you information that might help you to create great personalized marketing campaigns.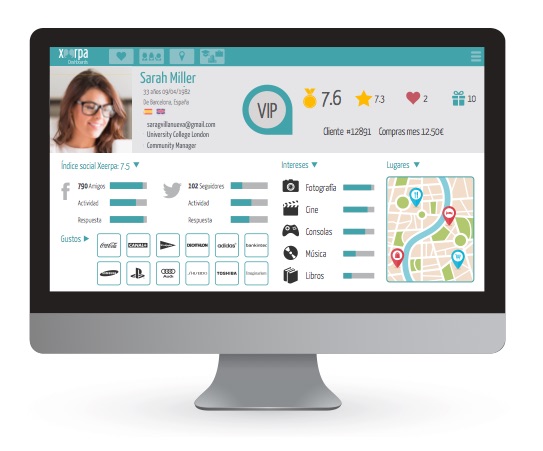 Putting together, in real time, the transnational data from your clients with information they share on Social Media, you get this amazing solution to personalize your campaigns and grow your Return of Inversion.
Would you like to know how to integrate Xeerpa with more detail?
Would you like to learn more?
Related articles