Thanks to Xeerpa our strategy for segmentation based on monetary and social values have become more meaningful. Now, not only can we can measure social value within our website, but across social networks with our customers and prospects. The main goal is to increase purchasing and detect ambassadors that will help us convince others.

Rosina Alvarez-Cascos, Executive Director Global Programs
Xeerpa trabaja con las marcas internacionales líderes en el sector de belleza y cosméticos, como Shiseido y L'Oréal, proporcionándoles detalles muy valiosos sobre sus consumidores, para fidelizar a los clientes existentes y para atraer a convertir a los nuevos.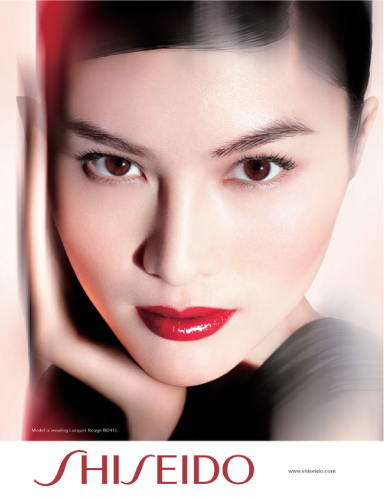 Xeerpa ofrece una serie de ventajas para el sector de la Belleza y Cosméticos:
Identificar clientes de máximo valor, Influencers y Embajadores de Marca entre sus propios clientes.
Identificar a los fans de moda y belleza, su estilo de vida, hobbies y las tiendas que visitan.
Personalizar los contenidos y la publicidad programática, por ejemplo: ofertas de productos de lujo para el público maduro, interesado en tratamientos de belleza, vs. cremas para pieles más jóvenes.
Identificar partners e influencers que mejor encajan con su público objetivo.
Segmentar, en base a las marcas seguidas, a madres embarazadas y a familias con niños pequeños.
Descubrir con qué revistas y blogs de belleza interactúa su público.
Mejorar la segmentación dentro de su CRM, Gestor de Campañas y DMP.
Hipersegmentar las campañas de emailing y mejorar la precisión de alcance dentro de Facebook Custom Audiences.
Impactar a los usuarios que interactúan por posts y productos específicos.
Cualificar la plataforma de gestión de datos (DMP) para mejorar la eficacia de la publicidad programática.
Descubrir las características de personalidad como autoexpresión, creatividad, emocionalidad…
Analizar las interacciones con el contenido de las marcas en redes sociales (likes, shares, reacciones) y calcular el score de engagement de cada usuario.
Conoce mejor cómo Shiseido está usando Xeerpa con el siguiente caso práctico:
Nuestros clientes




También te puede interesar